Partners
At eBiz ROI, our speciality is launching and running successful digital advertising campaigns for our clients. We consciously choose to go deep into AdWords and all it's capabilities and are certified by Google in Search, Display, Video and Mobile advertising.
So why partner?
We recognize that effective Internet advertising relies on skills and assets that at are outside of our AdWords specialization. In addition to ad distribution, virtually all successful digital ad campaigns rely on:
Killer Creative (images, video, audio),
Great Destinations to send people such as specialized landing page or a product website,
Compelling Ad Copy – for the search advertising, we have that covered.
While many of our clients come to us with these in hand, we have well-established business relationships with two agencies to create for those that don't. Much like eBiz ROI, our partners were selected because they also choose to go deep in their respective areas and are the best at what they do.
Killer Creative – BGG Creative
Providing Results-Driven Creative Marketing to Local Businesses
We are on a mission to get your message, your brand and your business out in front of your ideal customer.  With so many opportunities today to create and entrust your brand to advertisers and marketers, we stand out as a unique resource that combines inspired creative marketing with solid, measurable tactics to get new business knocking at your door (virtual and otherwise).
Great Destinations – JC Sweet & Co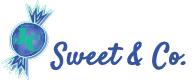 JC Sweet & Co. was founded to provide a website development and internet marketing solution for local business owners.  For almost 10 years we have focused on helping local companies use the internet to improve visibility in their local market. We as a company create websites, manage content on websites and various social media platforms, and employ email marketing and internet marketing campaigns.
See website for more info: JCSweet.com.